"A steady-handed thriller that doesn't botch the basics."
"A fantastic read that gets more exciting and more thrilling as the story goes on. Another great book to add to the DeLand collection."
Program Manager, Vanderbilt University Medical Center
"For an overly saturated genre, it's refreshing to be introduced to a memorable protagonist like Kate Katelinson. She is filled with intelligence and spunk."
View All Reviews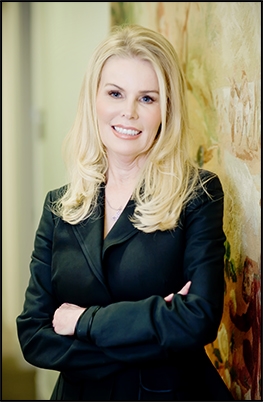 ABOUT M. MAITLAND DELAND, M.D.
M. Maitland DeLand, M.D., is a radiation oncologist and founder of OncoLogics, a group of cancer treatment centers in the southern United States. A leader in her field, Dr. DeLand is chairman of the Health Education Authority of Louisiana Board and also serves as a member of the BreastCancer.org Professional Advisory Board. She's an active philanthropist, who is passionate about supporting diabetes and cancer prevention programs, as well as the special needs of children. Dr. DeLand has a deep love of southern culture and colorful southern personalities from which her writing finds ample inspiration. She spends her free time growing her fine antiques and art collection. A classic movie buff as well, Dr. DeLand is a regular at the Turner Classic Film Festival. She also never misses Amy Grant and Vince Gill's Christmas Concert held in Nashville every year. Dr. DeLand is also the author of several children's books collections, including The Great Katie Kate books focused on educating children about medical conditions. Dr. DeLand divides her time between Lafayette, Nashville and New Orleans.
See Dr. DeLand Speak at the Killer Nashville International Writers' Conference!
October 31, 2015
Come see Dr. DeLand speak as a distinguished panelist at the Killer Nashville International Writers' Conference! Dr. DeLand will be speaking at the Saturday Morning Medical Crimes and Mistakes: Ask a Doctor seminar from 9:15 a.m. - 10:15 a.m.. Dr. DeLand will also be greeting fans at a book signing for Nashville Mercy from 10:15 a.m. - 10:25 a.m..

We look forward to seeing you there!